Calf Perk® #AwakenTheFuture Contest
Calf Perk® is a supplement to help support calves.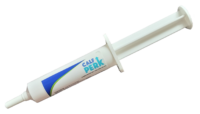 Birth is a stressful time for calves – difficult births and calving into cold environments add to that stress. Calf Perk® is an easy to use, immediate energy boost for newborn calves that naturally increases body temperature and respiration rates to perk them up. Formulated with the help of industry experts, Calf Perk's unique, patented formulation ensures rapid absorption, maximizing its effect.
When to Use: 
Newborn calves that need a boost
After a difficult birth
During cold temperatures
Depressed, lethargic received calves
The science behind Calf Perk
Click the graphs below to enlarge for more detail.
Watch Calf Perk in action in this time lapse video
Quick Benefits:
Enhances calf vigor and suckle reflex
Based on recommendations from human medicine for infant support
Unique energy source
Developed with industry experts
Quick absorbing, fast acting
Enter our contest to win a €2.500 Calf Monitoring Device
Participate in our contest and enter for a chance to win a €2.500 calf monitoring system. Shoot a video of yourself using Calf Perk with video of the calf before, during, and after application of product.
It should use high quality video.
The video should show a clear image of the product and in use.
Your video and photos will be saved and used by TechMix for future promotions.
Submit your video by uploading it below along with your contact information; or submit through WhatsApp, or in Direct Message on the TechMix Facebook page by clicking the buttons below.